Welcome to Auto Parts Forum

Thanks for visiting our brand new online forum for automotive parts. We are just starting to build content and invite you to join us here in our new online discussion forum for automotive parts topics.  Whether you are a veteran automotive parts guru or just someone looking for some quick auto parts advice, register today and start a new topic in our forum. Registration is free and you can even do it with social network platforms such as Facebook, Twitter, Google, and LinkedIn.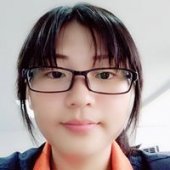 The role of automotive rubber products in Automobiles Today
---
Similar Content

By 袁春凤 (Tiffany)

Basic knowledge of shock absorbing rubber products
1. Static stiffness: refers to the ratio of the change of pressure (or tensile force) to the change of displacement in a given displacement range. The static stiffness must be measured within a certain displacement range. The static stiffness values measured in different displacement ranges are different, but some families require the change curve measured in the whole displacement range.
2. Dynamic stiffness: It refers to the ratio of the change of pressure (or tensile force) to the change of displacement of damping rubber in a certain displacement range and a certain frequency.
3. dynamic magnification: the ratio of the dynamic stiffness to the static stiffness measured by the damping rubber in a certain range of displacement.
4. Loss coefficient: There is a phase difference between the deformation of rubber and the stress of rubber in the course of the force acting on damping rubber, and the stress of rubber is generally ahead of the phase angle of the deformation of rubber.
5. Torsional stiffness: refers to the ratio of torsional moment to torsional angle of damping rubber within a certain range of torsional angle.
6. Durability: It refers to the number of times of vibration when the rubber is in good condition after n times of reciprocating vibration under certain preloading load, amplitude and vibration frequency in a certain direction.Thanks for the help and support of Chongqing Feilong Jiangli Auto Parts technical department.
 


By 袁春凤 (Tiffany)

Introduction of defects in rubber products vulcanizing
1.Lack of glue: due to insufficient weight or poor fluidity, some defects should be found in rubber parts.
2.Degumming: the failure of rubber and frame inserts will result in disengagement or separation.
3.Bubbles: also known as "bulging", because the gas is coated in the rubber epidermis and the formation of local epidermis blistering phenomenon; Thanks for the help and support of Chongqing Feilong jiangli's  Technical department.
4.Rotten bubbles: also known as "pit gas", because the gas has not been discharged from the cavity, so that the die corner of the rubber cavity is less sulfur sticky, and protruding from the surrounding rubber surface phenomenon
5.Gel cracking: a phenomenon of cracking on the glue surface.
6.Under sulfur: the inner surface of the gum is microporous, and the exterior is uplifted and deformed.
7.Sticking mould: the phenomenon that the local glue of vulcanized product is adhered to the wall of the mold cavity.
8.Hot die: also known as curling edge, "bite edge" and so on, refers to the product parting line is not smooth, cracks, serrated waste edge and other phenomena.



By Mengjuan Zhu

Automobile rubber products are indispensable components in automobile parts. According to the different types of cars, each car needs to install about 100-200 kinds of rubber products, to use more than 200-500 rubber accessories. In addition to tires, different sizes of cars vary, and the consumption of rubber materials is about 15-60 kilograms. A car's rubber products (excluding tyres) account for about 6% of the total vehicle cost. There are more than 1000 kinds of non tire rubber products in automobile industry, and there are about 8000 specifications. According to statistics, the automotive industry accounts for more than 70% of the global annual consumption of raw rubber, including 60% of tires, 40% of automotive rubber accessories.
High speed, safety, comfort, energy saving and environmental protection are the goals pursued by modern cars. With the development of modern automotive technology, the requirements for automotive rubber products are becoming increasingly stringent and demanding. It is not only required that rubber materials with various special properties meet the new technical requirements of automobiles, but also that rubber materials have higher physical and mechanical properties, such as aging resistance, high temperature resistance, low temperature resistance, new fuel and excellent performance. The dynamic fatigue performance, durable service life and so on. In fact, every high performance of modern automobiles depends on the technical progress of rubber products to provide protection. The performance and quality of automotive rubber products play a crucial role in improving the quality of automobiles. It should be noted here that although rubber products always play a role in a variety of mechanical equipment accessories, but rubber accessories are always about the technical progress and level of the host. Therefore, it can be said that the technical progress and quality level of automobile rubber products can basically reflect the technical level of automobile.
If you want to learn more about the rubber products,please visit www.fljlcq.com.