Welcome to Auto Parts Forum

Whether you are a veteran automotive parts guru or just someone looking for some quick auto parts advice, register today and start a new topic in our forum. Registration is free and you can even sign up with social network platforms such as Facebook, Twitter, Google, and LinkedIn.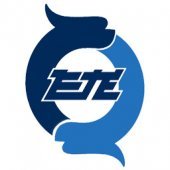 ---
Similar Topics

By Auto News

link hidden, please login to view

By Auto News

link hidden, please login to view

By Car Part

Do you want to change your car part? At link hidden, please login to view, we are the most significant dealers in car parts in Australia. We provided all the parts of every car with good quality and reasonable price. New and used car parts are available in good condition. Professional workers are there to handle your car parts and give the best results. We are the most trusted store in Melbourne, and you never get any complaint from our side. We provide various car parts such as rims, alloys, engines, wheels and many more according to customer requirement. We are the one who buys and sells the car parts. Similarly, we also provide the feature to find your car part by yourself from our website. 
 
 



By sneedspeed

If you are searching for the new 
link hidden, please login to view , then you are at the right place. Our website "Sneed4speed" provides best quality Mini Cooper parts since 2006. Get the best deals on Mini Coopers engines and high speed aerodynamic upgrades, which includes rear wings. Cost of Rebuilding or Replacing an Engine In a very general sense, you can expect the cost of rebuilding your engine to run you anywhere between $2,500 and $4,500 depending on the parts as well as labor

Similar Content

By 袁春凤 (Tiffany)

Automotive engine bracket
Automobile engine bracket is a safe and functional part of powertrain mounting system. It must satisfy the strength of automobile under various driving conditions and the restraint mode of mounting bracket has a great influence on the noise inside the vehicle. If the design is unreasonable, the natural frequency of the mounting bracket I is too low and in the range of engine operating speed, the mounting bracket will produce resonance, which will increase the noise inside the vehicle. Therefore, modal is one of the important design indexes of mounting bracket. Taking the four-cylinder engine of passenger car as an example, according to the resonance theory, it is required that the natural frequency of the engine mounting bracket should be greater than 500 Hz, and the lowest should be greater than 400 Hz. In fact, due to the limitation of the layout space, the above requirements can not be met. The first order natural frequency should be increased as much as possible. Feilong Jiangli,40 years specialize in engine bracket, through the optimization design and modal analysis of the suspension bracket practice, summed up to improve the modal method, to provide a theoretical basis for design.