Welcome to Auto Parts Forum

Whether you are a veteran automotive parts guru or just someone looking for some quick auto parts advice, register today and start a new topic in our forum. Registration is free and you can even sign up with social network platforms such as Facebook, Twitter, Google, and LinkedIn.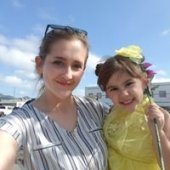 What part is this? // what did it come off of?
---
Similar Topics

By Hot Ajax

I have 09 Tacoma.  Their OEM pads are great for stopping power, but they leave a dark residue on the wheel cover.  Any of you gentlemen have any suggs?
I typically get 4o,000 plus out of a set of OEM pads.  Like I said, they stop good, and they're easy on the rotors. 
Thanks in advance. 


By RockAuto

Get a $50 rebate with purchase of select Lund Truck Bed Covers

link hidden, please login to view

By RockAuto

Receive $25 on a Visa gift card for KYB Shocks and Struts purchased and installed on trucks.

link hidden, please login to view

By 袁春凤 (Tiffany)

Among the top three Japanese car companies, only Toyota did not intentionally rush towards the end of the year. This will leave more foreshadows for the upstream in 2019.
According to Daily Automobile, Toyota's retail sales in China in December 2018 were 123,300, up 14.7% from 107,500 in December 2017.
Toyota's retail sales in China totaled 1,474,500 units in 2018, compared with 1,290,000 units in 2017, an increase of 14.3% last year, which is the sixth consecutive year that Toyota's sales in China have increased year-on-year.
Compared with Nissan and Honda, the other two giants in Japanese auto companies, Toyota showed a double connotation last month: not only were it less than 176,191 Nissan cars in absolute terms of sales, but it was far from 191,907 Honda cars. In terms of year-on-year growth, Nissan fell 4.4%, Honda surged 33.8%, and Toyota's 14.7% was in the middle.
As a auto parts supplier, Chongqing Feilong Jiangli will keep up-to-date information on new information and new energy industries.


Similar Content

By 袁春凤 (Tiffany)

Structural form of engine suspension mount
In the design of engine mount, the purpose of mount, such as the quality of support and limited displacement, must be fully considered, and the reasonable shape must be chosen. There are three basic types of mounting: compression, shearing and tilting (see figure below).(Thanks for the help and support of Chongqing Feilong Jiangli Auto Parts technical department)

If the displacement of the power assembly is too large, the total power cost will be caused, or the intake and exhaust system, control mechanism, pipeline, wiring and other peripheral parts will be damaged. At the same time, the mounting cushion is easy to damage. For this reason, suspension stiffness must be limited from overhanging structure 1, plus larger displacement. For example, when a car is accelerating or turning, the inertia force generated by the power assembly may cause a greater displacement of the power assembly. In order to limit the displacement of power assembly, it is necessary to design rigid suspension, that is, large stiffness suspension cushion 2, nonlinear and variable stiffness suspension structure, in order to reduce the vibration caused by small exciting force and limit the large vibration displacement when large exciting force. For example, the engine output torque is small when the car stops idling, or when the car runs at a constant speed. At this time, the lower stiffness of the suspended cushion should be designed to effectively isolate vibration. But in the fast start, the reaction force of the driving torque is very large, which can make the power assembly produce greater vibration. In addition, when the vehicle is running on uneven road surface, with the large ups and downs of the whole vehicle, the dynamic assembly also produces great up and down inertia. At this time, the stiffness of the suspension cushion is increased, which can effectively limit the vibration and position of the power assembly. Shift



By 袁春凤 (Tiffany)

Rubber bushing is mainly used in the position of automobile front and rear suspension and other frequent vibration. It plays a vital role in the whole vehicle NVH (Noise Vibration Harshness), and it will be invalid and will affect the whole vehicle noise and driving stability. The failure mode of rubber bushing is not only its own quality control, but also its working environment is one of the key factors affecting its life. Thanks for the support of the Feilong Jiangli technical department.
Automobile suspension is a component that connects the frame (or body) with the axle (or direct and wheel). Its main functions are: D mitigates and inhibits vibration or shock caused by uneven pavement to ensure the car has good smoothness; 2 (2) rapidly attenuates the vibration of the body and axle (or wheel); 3 (3) transfer function in the wheel and frame (car) Various forces (vertical force, longitudinal force, transverse force) and moments (braking moment and reaction moment) between the body; 4) to ensure the necessary stability of the vehicle.