Welcome to Auto Parts Forum

Whether you are a veteran automotive parts guru or just someone looking for some quick auto parts advice, register today and start a new topic in our forum. Registration is free and you can even sign up with social network platforms such as Facebook, Twitter, Google, and LinkedIn.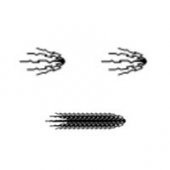 Help Identify Rusted-off 97 Honda Accord Part
---
Similar Topics

By Obiwanknopp

Hi there, I have converted T&C 2005 (those with ramps for wheelchair) and the drive cable that connects the motor of the sliding door to the gear that actually moves the door broke. The problem is that this cable is longer than the original due to the conversion (it's 2 feet long ish) and I'm having a hard time finding the replacement part. VMI dealer has but doesn't sell the part and is charging me 10% of the value of the car to replace it....and I can do it, so looking for advice or ideas where I can find it. Tks!!!





By APF

TOKYO - Hitachi Ltd and Honda Motor Co said Wednesday they will merge four auto parts suppliers under a new company to boost competitiveness amid a multitude of challenges and opportunities created by the emergence of autonomous and electric vehicles.
The plan is in response to the intensifying race to develop next-generation technologies for so-called CASE -- connectivity, automation, sharing and electrification -- applications.
The merger involves Hitachi Automotive Systems Ltd, a wholly owned subsidiary of the electronics giant, as well as Keihin Corp, Showa Corp and Nissin Kogyo Co, which are under Honda's wing.
The combined sales of the four firms would be around 1.8 trillion yen ($16.5 billion), making the merged company one of the leading auto parts manufacturers in Japan.
"The auto parts maker business is changing," Hitachi Vice President Keiji Kojima said at a joint press conference in Tokyo.
He said the merger would lead to the development of competitive technologies and solutions while taking advantage of the new company's economies of scale in providing its products globally to customers.
"We can lead the auto industry, especially in the field of automation and electrification," Honda Managing Officer Noriya Kaihara said.
In the deal, Hitachi Automotive Systems will absorb Honda's three subsidiaries after the automaker obtains all stocks in the three suppliers through takeover bids. The name of the new company is yet to be decided.
Hitachi will hold a 66.6 percent stake in the merged company, and the rest will be owned by Honda after finishing their merger procedures in about one year, they said.
Hitachi has been streamlining its automotive business to enhance profitability, selling car navigation system maker unit Clarion Co to French car parts maker Faurecia S.A. in March.
Hitachi Automotive Systems, the largest company among the four firms by sales, said in June it aims to expand its annual sales of automotive parts and related products to between 1.2 trillion and 1.7 trillion yen by the business year ending March 2022 from 971 million yen in the year ended March 2019.
The main products made by Honda's Keihin include fuel management and electric motor control units, while Showa makes steering and shock absorber parts among others. Nissin Kogyo is a supplier of brake parts.
Source: 
link hidden, please login to view

By N0-sUGar!

What is your opinion on this? I might consider buying a 2014 Honda CR-Z Hybrid. 

The one I found is priced at $10,000, which is still fair for a vehicle with link hidden, please login to view. It offered me a smooth ride when I took it for a test drive. 


It is a two-seater sports car with hybrid features and was designed with sporty performance and fuel economy in mind. 
Its standard transmission runs in six-speed manual, but its trims (the standard & EX version) can also have CVT automatic transmissions with paddle shifters plus Eco assist
The dash display changes color from blue to green to give immediate feedback on the vehicle's efficiency
The steering wheel contains controls for the audio system, cruise, Bluetooth and navigation systems
The engine contains 1.5-liters of fuel and has a 16-valve i-VTEC engine that delivers 122 horsepower. It is also supported by an electric motor.
The Environmental Protection Agency recorded the vehicle's fuel economy at 35 miles per gallon in city and 39 MPG on highways.
Not to mention the fact that it has an Integrated Motor Assist system which harnesses kinetic energy to boost horsepower and efficiency
It can accelerate from 50 miles per hour to 70 miles per hour in under 6.7 seconds
And from that same rate, it can achieve a complete stop by just covering 197 ft. of distance
It has a curb-to-curb diameter of 35.4 ft
Plus, it has a vast rear cargo space due to two-seat configuration. The rear cargo floor can be raised to show a rear cargo console that can be fitted with additional items
By the looks of it, a good option if you were on a tight budget but still prioritizing quantity. 


By 袁春凤 (Tiffany)

Among the top three Japanese car companies, only Toyota did not intentionally rush towards the end of the year. This will leave more foreshadows for the upstream in 2019.
According to Daily Automobile, Toyota's retail sales in China in December 2018 were 123,300, up 14.7% from 107,500 in December 2017.
Toyota's retail sales in China totaled 1,474,500 units in 2018, compared with 1,290,000 units in 2017, an increase of 14.3% last year, which is the sixth consecutive year that Toyota's sales in China have increased year-on-year.
Compared with Nissan and Honda, the other two giants in Japanese auto companies, Toyota showed a double connotation last month: not only were it less than 176,191 Nissan cars in absolute terms of sales, but it was far from 191,907 Honda cars. In terms of year-on-year growth, Nissan fell 4.4%, Honda surged 33.8%, and Toyota's 14.7% was in the middle.
As a auto parts supplier, Chongqing Feilong Jiangli will keep up-to-date information on new information and new energy industries.