Welcome to Auto Parts Forum

Thanks for visiting our brand new online forum for automotive parts. We are just starting to build content and invite you to join us here in our new online discussion forum for automotive parts topics.  Whether you are a veteran automotive parts guru or just someone looking for some quick auto parts advice, register today and start a new topic in our forum. Registration is free and you can even do it with social network platforms such as Facebook, Twitter, Google, and LinkedIn.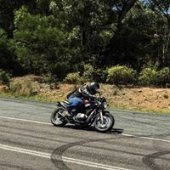 What is this exhuast off of?!?!
---
Similar Content

By chevyguy

My 2014 has an exhaust smell in the cabin which is more noticeable when idling. I read online that the exhaust manifolds crack. Well today I'm getting into this and it's a bitch. The secondary air injection is in the way on this model to access the exhaust manifold heat shield. 
Finally got the heat shield of and can see a crack...

Now trying to remove and replace it. Got the O2 sensor out and it's in bad shape!