Welcome to Auto Parts Forum

Whether you are a veteran automotive parts guru or just someone looking for some quick auto parts advice, register today and start a new topic in our forum. Registration is free and you can even sign up with social network platforms such as Facebook, Twitter, Google, and LinkedIn.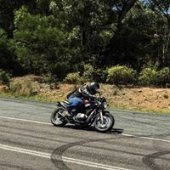 What is this exhuast off of?!?!
---
Similar Topics

By NatesAutomotive

I've got tons of Subaru parts for sale!
New And Old
OEM and Aftermarket 
From Door Latches to EJ25 Blocks 
Let me know what you're looking for and we'll try to work out a deal!
Everything priced to sell


By Erica Zhu Feilong Jiangli

According to the latest report from Chongqing Feilong Jiangli,Volvo Bus participated in a research and development project to use used bus batteries as solar energy storage devices. At present, the waste batteries of Gothenburg 55 electric bus in Sweden are used for solar energy storage devices.
With the progress of urban traffic electrification transformation, the recycling of waste batteries has become a key issue.
The project is based at Riksbyggen's Viva Housing Cooperative in Gothenburg, an apartment complex designed to make it the most innovative and sustainable residential project in Sweden.
To this end, Riksbyggen, Volvo, Gteborg Energi and Yorkshire Science Park have jointly created a system to collect energy from solar panels on the top floor of apartments and store them in used batteries used earlier by No. 55 electric buses.
The battery warehouse system consists of 14 lithium batteries for used buses. Researchers installed it in a battery chamber to create a 200 kWh battery pack. The equipment can meet the majority of the electricity demand of apartment residents and output the stored electricity to them.
The device aims to reduce peak hours of electricity consumption, use used batteries to store solar energy or sell surplus solar energy. The equipment can also be used to purchase and store the power of the State Grid, thereby enhancing the energy efficiency of Viva free energy system and improving the operation status of the city's power grid.
The project is supported by the European Union project IRIS Smart Cities, a Light House project funded by EU HORIZON 2020.


By Erica Zhu Feilong Jiangli

Hyundai announced on December 17 that it had developed a fingerprint authentication system that could be used to open doors and start cars.
The system allows drivers to open doors and start cars without keys using pre-registered fingerprints. Once the door handle sensor is touched, the driver's encrypted fingerprint data is transmitted to the controller inside the car, and the car is unlocked. The startup button in the car is also equipped with a fingerprint sensor, which can start the car by touching the button.
Chongqing Feilong Jiangli has some doubts. What about a car with more than one person? Can fake fingerprints start a car?
Rest assured, these situations can be solved by fingerprint authentication system. The system can adjust driver's seat position and rearview mirror to support personalized driving settings according to pre-registered fingerprints of multiple drivers. Hyundai will also add temperature and humidity control, steering wheel position adjustment and other functions in personalized settings.
The system is based on capacitance identification technology. It uses the capacitance difference caused by fingerprint touch and untouched components to distinguish users. Therefore, it is hardly affected by false fingerprints.
According to the company, the probability of the system identifying errors is only one in fifty thousand. In other words, it's almost five times as safe as an ordinary smart key. In addition, when the driver repeatedly uses the system, the system will learn in real time, thus reducing the error rate.


By SSPParts

SPP Parts is an OEM Subaru Recycler
Visit our Website for parts: sspparts.com

Check out this DIY Subaru Channel for tutorials on how to fix, replace, repair everything related to Subaru.
https://www.youtube.com/channel/UCjrQOCgDXZWRItqyI67bdJQ
 


Similar Content

By chevyguy

My 2014 has an exhaust smell in the cabin which is more noticeable when idling. I read online that the exhaust manifolds crack. Well today I'm getting into this and it's a bitch. The secondary air injection is in the way on this model to access the exhaust manifold heat shield. 
Finally got the heat shield of and can see a crack...

Now trying to remove and replace it. Got the O2 sensor out and it's in bad shape!