Welcome to Auto Parts Forum

Whether you are a veteran automotive parts guru or just someone looking for some quick auto parts advice, register today and start a new topic in our forum. Registration is free and you can even sign up with social network platforms such as Facebook, Twitter, Google, and LinkedIn.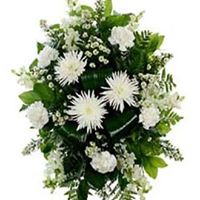 Advance Auto Parts; where the company stands...
---
Similar Topics

By Joe Pagone

I have been a mechanic for many years. I used to buy Napa Auto Parts almost always. I felt the parts were good quality, although more expensive than others. It does not pay to install poor quality parts on a car, they come back, and bite you!  Unfortunately, a few years ago it seems Napa changed their policy on quality. This happened around the time they totally changed the on-line site.  Around the same time, I started looking at Rock Auto on-line. Rock Auto offers each part by a few different manufacturers, quality levels, and prices. I started noticing that despite Napa still charging higher prices, they were now supplying the cheapest, lowest quality parts instead of the better quality they were known for.  Given that, why would a person order from Napa, when Rock Auto is surprisingly lower priced, and you have a quality level choice . Napa seems to be riding on their previous well known name, while keeping the prices artificially high.
  Some prime examples of this is, I purchased a starter solenoid, (eckland, Napa's electrical brand), as a preventative measure. The third start-up, after installing, the solenoid froze in the on position, with key off, and kept the starter spinning and engaged until I could unhook one battery terminal. Burned up the relay, starter, and a couple wires.  I purchased a rebuilt alternator, took it from the box, and turned it, it felt rough turning, as if there was dirt in the bearing race or defective bearing components. I purchased Napa's best fuel pump, and it was very noisy from day one. I purchased a set of Napa Branded, 2 ton each, jack stands. One of them had a defective casting that would not allow the stop to lock in place. Although it seemed it locked, when weight was applied, it fell.  I purchased rebuilt Ford Front calipers from Napa, and with in one year, the unplated soft steel bleeder screws has rusted solid to the caliper!
Are other people seeing this too??


By N0-sUGar!

What is your opinion on this? I might consider buying a 2014 Honda CR-Z Hybrid. 

The one I found is priced at $10,000, which is still fair for a vehicle with a stellar performance. It offered me a smooth ride when I took it for a test drive. 


It is a two-seater sports car with hybrid features and was designed with sporty performance and fuel economy in mind. 
Its standard transmission runs in six-speed manual, but its trims (the standard & EX version) can also have CVT automatic transmissions with paddle shifters plus Eco assist
The dash display changes color from blue to green to give immediate feedback on the vehicle's efficiency
The steering wheel contains controls for the audio system, cruise, Bluetooth and navigation systems
The engine contains 1.5-liters of fuel and has a 16-valve i-VTEC engine that delivers 122 horsepower. It is also supported by an electric motor.
The Environmental Protection Agency recorded the vehicle's fuel economy at 35 miles per gallon in city and 39 MPG on highways.
Not to mention the fact that it has an Integrated Motor Assist system which harnesses kinetic energy to boost horsepower and efficiency
It can accelerate from 50 miles per hour to 70 miles per hour in under 6.7 seconds
And from that same rate, it can achieve a complete stop by just covering 197 ft. of distance
It has a curb-to-curb diameter of 35.4 ft
Plus, it has a vast rear cargo space due to two-seat configuration. The rear cargo floor can be raised to show a rear cargo console that can be fitted with additional items
By the looks of it, a good option if you were on a tight budget but still prioritizing quantity. 


By Danny Wayne

We are just here to help people get the right engines for their cars, and help them with repairs and supplies.
People too can talk about their experiences with other engines in the past.. 


By Erica Zhu Feilong Jiangli

At the CES exhibition in 2019, Intel's subsidiary Mobileye announced that it was seeking to expand strategic cooperation with the Chinese automaker Great Wall Automobile (GMW). Mobileye is a leading supplier of Advanced Driver Assistance Systems (ADAS) and Automatic Driving (AD).
As part of the partnership, Great Wall will seek to integrate Mobileye's ADAS system into its various models (L0-L2) in the next three to five years. While integrating the ADAS system, the two companies will also cooperate to develop a higher level automatic driving system (L3 and higher level) according to the unique characteristics of the Chinese road.
The potential partnership with Great Wall Automobile will expand Mobileye's growing business in China, and the company's ADAS technology has maintained a good momentum in the Chinese market. With the increasing demand of automobile manufacturers for ADAS solutions and becoming a global standard requirement, Mobileye uses the large amount of data it collects from the deployed ADAS systems to enhance and achieve a higher level of automatic driving.
Mobileye L0-L2 ADAS: Mobileye is the global leader in the research and development of computer vision technology for ADAS systems. Mobileye's technology, supported by its SoC product EyeQ <, can provide power for L0, L1 and L2 passive safety functions such as forward collision warning, automatic emergency braking and lane maintenance, and millions of vehicles from 25 automobile manufacturers around the world have adopted Mobileye's technology.
L2 + Level: Mobileye's L2 + Level ADAS improves L1-L2 driver's auxiliary safety function and provides more convenience for drivers on today's roads. L2 + ADAS enhances the semi-automatic driving function of vehicles by using Mobile Road Experience Management (REM) map solution, and realizes self-adaptive endurance, lane maintenance assistance and other advanced functions in more complex driving scenarios such as urban environment using Roadbook () data. Although drivers of L2 + technology vehicles must be alert to confirm their actions and take over when needed, the improved functions provide great convenience and safety, while reducing the gap with higher-level automatic driving.
Level 3 and Full Auto Driving: In addition to integrating ADAS and L2+, Mobileye also supports automobile manufacturers in developing higher-level auto driving, including L3 for passenger cars and L4 and L5 for fully automated vehicle fleets. The cooperation between Mobileye and Great Wall Automobile has increased Mobileye's partners in L3 systems, including BMW, Fiat-Chrysler, Ulai, Nissan and SAIC.