Welcome to Auto Parts Forum

Whether you are a veteran automotive parts guru or just someone looking for some quick auto parts advice, register today and start a new topic in our forum. Registration is free and you can even sign up with social network platforms such as Facebook, Twitter, Google, and LinkedIn.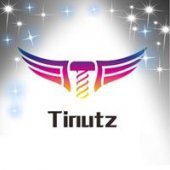 ---
Similar Content

By WheelaccNT

Wheel Accessories USA is the # 1 on-line source for all your wheel / rim center cap and accessory needs. We have the largest inventory in-stock, ready to ship,  for the brands we carry.
Our brands include,
ALBA WHEELS AMERICAN EAGLE WHEELS AMERICAN RACING "ATX" OFFROAD WHEELS AMERICAN RACING "SHELBY" SERIES AMERICAN RACING "VF" FORGED SERIES AMERICAN RACING "VN" HERITAGE SERIES AMERICAN RACING WHEEL CENTER CAPS ASANTI "ADVENTUS" SERIES ASANTI "BLACK LABEL" SERIES ASANTI "FORGED MULTI-PIECE" SERIES ASANTI "OFFROAD" SERIES ATA SERIES BOYD CODDINGTON SERIES DALE EARNHART JR SERIES DIAMO SERIES DK SERIES DPR OFFROAD SERIES EMO SERIES EPIC SERIES FAIRWAY ALLOYS SERIES HELO SERIES ICE METAL SERIES IMOLA SERIES KMC "XS POWERSPORTS" SERIES KMC WHEEL CENTER CAPS KMC XD SERIES OFFROAD WHEEL CENTER CAPS KMC XD SERIES ROCKSTAR WHEEL CENTER CAPS LORENZO SERIES MOTEGI RACING WHEELS MOTO METAL WHEELS MOTTO SERIES MSA POWERSPORTS SERIES POISON SPYDER SERIES QUANTUM SERIES READY LIFT SUSPENSION RIAX SERIES SR RACING SERIES VENTI PLUS SERIES VENTI SERIES OE REPLICA Visit our website @ www.wheelacc.com
Can't find what you're looking for? Let us do it for you. Send us a message and we will get back to as soon as we can.