Welcome to Auto Parts Forum

Thanks for visiting our brand new online forum for automotive parts. We are just starting to build content and invite you to join us here in our new online discussion forum for automotive parts topics.  Whether you are a veteran automotive parts guru or just someone looking for some quick auto parts advice, register today and start a new topic in our forum. Registration is free and you can even do it with social network platforms such as Facebook, Twitter, Google, and LinkedIn.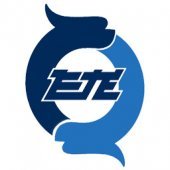 ---
Similar Content

By 袁春凤 (Tiffany)

Free forging
Definition of free forging Free forging is the use of impact force or pressure on the metal between the top and bottom of the anvil free form in all directions, without any restrictions to obtain the desired shape, size and certain mechanical properties of the forging method.
Free forging equipment
The equipment of free forging can be divided into two categories: forging hammer and hydraulic press. The hammer used in production is air hammer and steam air hammer. Hydraulic press is the only way to produce large forgings by using static pressure generated by liquid to deform the blank.
Basic process of free forging
Rough upsetting is a forging process which makes the cross section of billet larger and the height smaller. There are two kinds of upsetting: integral upsetting and partial upsetting. Drawing and drawing is the opposite of upsetting. It is a forging process to increase the length of the billet and reduce the cross section. The punching process of punching holes or blind holes on billets is called punching. The characteristics of free forging and the application of free forging depend on manual operation to control the shape and size of forgings. Therefore, the forgings have low precision, large machining allowance, high labor intensity and low productivity. Therefore, it is mainly used in single-piece and small-batch production with simple structure and shape of forgings.


By 袁春凤 (Tiffany)

Forging process foundation
Forging concept
Forging is a kind of forging method that produces partial or total plastic deformation of billet or ingot under the action of pressure equipment and tools to obtain certain geometry, size and quality. Forging methods: free forging, die forging, die forging, rolling, drawing, extrusion and so on. Among them, free forging and die forging are the most commonly used forging methods.
Characteristics and application of forging
Improve the internal structure of metal and improve the mechanical properties of metal. Besides free forging, it has higher labor productivity. Save metal materials. It is difficult to forge workpieces with complex shape and inner cavity. Forging is generally used in the manufacture of high strength, good reliability of automotive parts, such as: engine crankshaft, camshaft, connecting rod, chassis drive shaft, cross shaft, front axle, rear axle, steering system knuckle, steering knuckle arm.