Welcome to Auto Parts Forum

Whether you are a veteran automotive parts guru or just someone looking for some quick auto parts advice, register today and start a new topic in our forum. Registration is free and you can even sign up with social network platforms such as Facebook, Twitter, Google, and LinkedIn.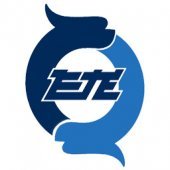 ---
Similar Topics

By DataSN.io

We are DataSN and glad to be part of the Auto Parts Forum community! We would like to offer something truely unique so please forgive me for posting here evangelizing our data set.
If you want to open up an online auto parts store, the first thing you need is the auto parts data software so you can manage your inventory and showcase parts to your customers. We have just that.
General Information
======================================
Database Title: 1899-2019 Auto Parts Catalog Data by Make, Year, Model, Engine / Trim (US)
Database URL:
link hidden, please login to view
Database Price: $279.00 / year
Samples or Demo: (Please see 'Data Samples' section)
Download Size: 47.11 GB + 403.21 GB
Number of Tables: 18
Primary Table Records: 40,140,182
Last Update: 2020-10-01
Data Description
======================================
Description: This is an auto parts catalog data set with a total of 40,140,182 auto parts for the North America markets, including vehicle parts for models, engines, and trims of United States, Canada, and Mexico. Each part has oem numbers, price, description, images, and are classified by 246 makes, 5,670 years, 30,920 models, 55,977 engines or trims, and 572 manufacturers, etc., and also by 26 top categories and further by 4,165 secondary categories.
There are 18 tables in this database. The part images package has 13,818,499 files.
Attachment / Associated Media
======================================
This database has attachment (associated images, videos, or any other media files).
Download Size: 403.21 GB
Number of Items: 13,818,499
Format(s): JPEG
Samples or Demo: (Please see 'Media Files' section)

Available Formats
======================================
Available Formats: While we do have a variety of formats available for our data sets, most popularly, MySQL, CSV, MS Excel, MS Access, XML, please see reach us for actual formats available for this database.

Purchase & Download
======================================
If you are interested in this database, please sign up on our site and subscribe to a plan. You will be directed to PayPal to make the payment. After payment, you will be immediately and automatically granted access to our API for the entire dataset. In case you need full download of the dataset, contact us on the website.


By CarPartAU

Carpart.com.au has made it easier for people to locate car parts sellers in Brisbane. You only have to pay for the parts, not for finding suppliers. Our customer-centric 'Request a Part' tool has helped thousands locate cheap auto parts that may not be available in your local stores.
This free requesting tool connects interested buyers to local Brisbane car wreckers. Sellers who have the part will then send their quotes to you directly, saving you time and shipping costs by finding suppliers near you.
| Visit us at - 
link hidden, please login to view    



By Alex

We are setting up this topic to share information on any impact the current
link hidden, please login to view has on the auto parts industry. Sourcing, distribution, parts availability, and business impact. General questions and sharing of knowledge are welcome. The WHO has designated this a global pandemic that is already affecting many industries, including most sectors in the automotive industry. Corporate and Independent automotive parts stores are being impacted by repair shop businesses slowing down. As you know, many parts come from China and other parts of the world, which are affected by the current pandemic.
Please share how this is impacting you and what you are seeing.

link hidden, please login to view

By Auto News

link hidden, please login to viewLow power steering fluid is one reason why your car squeaks when turning the wheel. Does your car make a screeching noise when turning? There are several possible reasons why this is happening and it usually means you have to replace or fix a part or two. It's always best to have a mechanic inspect your car to get a proper diagnosis but you can check out our list below to get an idea of what's causing the problem.
Causes of Car Noise
Low amount of or contaminated power steering fluid – When your car makes a screeching noise when turning, it is possible your power steering fluid is running low. As you know, the fluid is used to lubricate your vehicle's power steering system, so your car could squeal while you're driving when you've lost too much fluid. Adding more fluid should fix the issue. Check out Auto Parts Warehouse for quality power steering fluid:
link hidden, please login to view It's also possible that your car makes noises because your power steering fluid is contaminated with dirt and debris. In this case, you will have to replace all the fluid in your car.
Faulty power steering pump – The power steering pump needs lubrication to work properly. A damaged power steering pump due to low amount of fluid could be another cause of car noise when turning. Add fluid to solve the problem but if the noise remains, best consult a mechanic immediately as the pump might need to be replaced right away. Auto Parts Warehouse offers quality replacement power steering pumps right here:
link hidden, please login to view Dry suspension and steering components – Suspension and steering components such as tie-rod ends, seals, ball joints, and universal joints should be lubricated in order to function properly. Even a single dry part can contribute to noise when turning.
Loose belt – Squealing noises can also be due to a loose or worn out power steering belt. The power steering belt, which is responsible for supplying power to the power steering system, wears out or becomes loose due to constant use. Inspect for damage and replace it as soon as possible once you start hearing unusual noises.
Interior trim rubbing – It's possible for new cars to have the steering wheel housing rub against the interior trim when the weather is hot. When temperatures are high, these materials expand, causing gaps to close and producing noises.
Tire issues – Underinflated tires, worn out tire treads, and loose wheel bolts can create screeching noise when turning. Always check if your tires and wheel cover are properly inflated and bolted. Tire rotation helps prevent treads from wearing out, so do it regularly.
Worn out brake pads – You must check your brake pads right away if your brakes squeal while you're driving because it usually indicates that the pads are already worn out and need replacing. Don't wait for this squealing noise to turn into a grinding noise because then it means you've already severely damaged your brake components.
Remember: your safety should be your primary concern while on the road, so check your car immediately when you start hearing unusual noises.

The post
link hidden, please login to view appeared first on link hidden, please login to view.
link hidden, please login to view

Similar Content

By 袁春凤 (Tiffany)

Free forging
Definition of free forging Free forging is the use of impact force or pressure on the metal between the top and bottom of the anvil free form in all directions, without any restrictions to obtain the desired shape, size and certain mechanical properties of the forging method.
Free forging equipment
The equipment of free forging can be divided into two categories: forging hammer and hydraulic press. The hammer used in production is air hammer and steam air hammer. Hydraulic press is the only way to produce large forgings by using static pressure generated by liquid to deform the blank.
Basic process of free forging
Rough upsetting is a forging process which makes the cross section of billet larger and the height smaller. There are two kinds of upsetting: integral upsetting and partial upsetting. Drawing and drawing is the opposite of upsetting. It is a forging process to increase the length of the billet and reduce the cross section. The punching process of punching holes or blind holes on billets is called punching. The characteristics of free forging and the application of free forging depend on manual operation to control the shape and size of forgings. Therefore, the forgings have low precision, large machining allowance, high labor intensity and low productivity. Therefore, it is mainly used in single-piece and small-batch production with simple structure and shape of forgings.


By 袁春凤 (Tiffany)

Forging process foundation
Forging concept
Forging is a kind of forging method that produces partial or total plastic deformation of billet or ingot under the action of pressure equipment and tools to obtain certain geometry, size and quality. Forging methods: free forging, die forging, die forging, rolling, drawing, extrusion and so on. Among them, free forging and die forging are the most commonly used forging methods.
Characteristics and application of forging
Improve the internal structure of metal and improve the mechanical properties of metal. Besides free forging, it has higher labor productivity. Save metal materials. It is difficult to forge workpieces with complex shape and inner cavity. Forging is generally used in the manufacture of high strength, good reliability of automotive parts, such as: engine crankshaft, camshaft, connecting rod, chassis drive shaft, cross shaft, front axle, rear axle, steering system knuckle, steering knuckle arm.