Welcome to Auto Parts Forum

Whether you are a veteran automotive parts guru or just someone looking for some quick auto parts advice, register today and start a new topic in our forum. Registration is free and you can even sign up with social network platforms such as Facebook, Twitter, Google, and LinkedIn.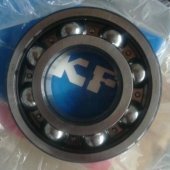 ---
Similar Topics

By chevyguy

My other 2014 chevy equinox stared to make noise and after about a week or so it good enough of a hum to be able to identify what wheel was making the noise. I looked around online for a replacement but ended up going with the AC Delco OE from rock auto because the price was less than some of the aftermarket moog and second like versions at the major retailers. Replaced and working good. If you do one of these, you need a slide hammer to get it out, even though it's bolted in.