Welcome to Auto Parts Forum

Whether you are a veteran automotive parts guru or just someone looking for some quick auto parts advice, register today and start a new topic in our forum. Registration is free and you can even sign up with social network platforms such as Facebook, Twitter, Google, and LinkedIn.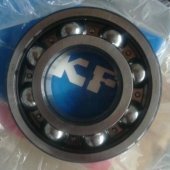 ---
Similar Topics

By 袁春凤 (Tiffany)

According to foreign media reports, Mercedes-Benz has decided to build a battery factory in Poland in view of increasing investment in electric vehicles in the next decade.
Mercedes-Benz said in its statement that its parent company, Daimler, has invested more than 1 billion euros ($1.12 billion) in global battery production networks, including factories in Europe, the United States, China and Thailand.
The Polish plant will be located near its Jawor engine plant, 100 kilometers from the German border. Engine factories will start production this year, including four-cylinder engines for hybrid cars and traditional drive vehicles. Avon Engine Factory will be put into operation in 2019 and will supply Mercedes-Benz factories in Europe and around the world. Together with the battery factory being built, 300 jobs will be added in the future. Battery assembly will use cutting-edge technology, and EQ brand car battery production will begin after 2020.
Mercedes-Benz revealed that Daimler will buy more than 20 billion euros of battery batteries by 2030 in preparation for mass production of hybrid and electric vehicles. Before 2022, Daimler's Mercedes-Benz and Smart brands will release at least 10 pure electric vehicles, starting with Mercedes-Benz EQC pure electric SUV, which will start production later this year.


By chevyguy

My other 2014 chevy equinox stared to make noise and after about a week or so it good enough of a hum to be able to identify what wheel was making the noise. I looked around online for a replacement but ended up going with the AC Delco OE from rock auto because the price was less than some of the aftermarket moog and second like versions at the major retailers. Replaced and working good. If you do one of these, you need a slide hammer to get it out, even though it's bolted in.


By MCT

We all have our favorite oil filter, or we just go for the cheapest.... Have your say in which you think is best!