Welcome to Auto Parts Forum

Whether you are a veteran automotive parts guru or just someone looking for some quick auto parts advice, register today and start a new topic in our forum. Registration is free and you can even sign up with social network platforms such as Facebook, Twitter, Google, and LinkedIn.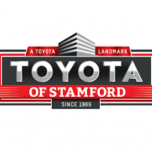 ---
Similar Topics

By Max A-Profi

Equipment for ball joint repair is very popular today. Why? I propose to sort this out together.
The quality of roads, unfortunately, is far from always meeting the standards that we would like to see. This is well known not only to all drivers, but also to passengers. The first thing that suffers from this is the ball joints, which during the movement of the vehicle experience destructive effects from all sides. In the picture, the zones of maximum load exerted on the nodal connection are marked in red:
Sectional picture of a ball joint The node itself consists of two elements:
Sleeve; Swivel ball. Between them is a special polymer, which:
It softens the force of ball impact on the sleeve; Minimizes the effect of friction of metal parts against each other. All problems, including wrest the wheel on its side, are possible if the polymer liner is worn, which is inevitable over time.
Wrest the wheel-turned wheel example SJR technology avoids such a catastrophic outcome and, with timely intervention, maintains the performance of the ball joint almost endlessly. How it works? Let's figure it out.
SJR Technology
There are two methods for ball support recovery using SJR equipment:
1.Indiscriminately
Removal of old polymer Drill a hole in the case of the sleeve; Burn the remains of the old polymer with a gas burner; In the extruder, melt a new batch of polymer Under high pressure, the molten polymer is injected into the cavity between the ball and the sleeve through a hole previously made. The solution fills all the voids, solidifies and forms a new liner, not inferior in its characteristics to the factory insert. 2. Demountable
The collapsible method is more complicated and longer, but also more efficient. It is used when there is significant wear on the ball joint, the appearance of rust on the ball.
In this case, the repair begins with the following steps:
Cut the sleeve in half. Polish the ball. Brew sleeve. The final steps are the same as in the previous method.
Benefits
The advantages of using this technology are quite obvious. It:
Economic benefit. Recovery is always cheaper than buying a new part; Universality. Suitable for the restoration of any ball joints and steering tips; The compact dimensions of the necessary equipment. Even the largest machine can easily be rearranged from one place to another by one person and can be comfortably located not only in a spacious car service, but also in a small garage workshop; Cheap consumables. Variants of suitable equipment
The operations described above can be carried out using various equipment that differs from each other:
At the cost of; In size; Power; In level of automation. We will briefly consider four models presented on our website.
link hidden, please login to view
link hidden, please login to view The simplest version of equipment for recovery of ball joints and steering includes:
An extruder for heating and forming a polymer consistency; Three interchangeable adapter fittings, with which the solution is charged under pressure into the problem area; Remote thermometer that allows you to monitor the temperature of the detail at a distance; Five polymer rods, shipping container and instructions. The pressure of such a device is only 25 kg / cm2 , and it needs a compressor with a capacity of 7-10 atm at the service station. The set is quite economical in terms of financial expenses, as it costs only 180 $, and is compact, but quite demanding on additional equipment and labor costs from the operator.
link hidden, please login to view
link hidden, please login to view This model is reinforced:
A more powerful piston capable of creating pressure up to 80 kg / cm 2 ; The control unit simplifies the operation of the device. But it also costs a little more: 370 $.
link hidden, please login to view
link hidden, please login to view In the next modification, the piston power reaches 100 kg / cm2 . But its main advantage is the presence of a high-quality mechanism for centering the ball joint. Such an addition allows during the introduction of the molten polymer to firmly and reliably fix the part in one position. This facilitates the work of the operator, and the quality of the result improves.
The cost of such equipment reaches 640 $.
link hidden, please login to view
link hidden, please login to view The SJR 3 machine will cost 1 180 $ for your workshop, but will eventually work out every cent invested and will bring considerable profit from above. This is a fully automated unit, equipped with all technological advances.
Here are just a few of its most significant advantages:
The created pressure – 240 kg / cm 2 ; Full control of the melting process; Automatic nozzle feed; Mechanical clamp and centering of the ball joint; Robust cast housing. Conclusion
The restoration of ball joints and steering tips using SJR technology is a technologically advanced, profitable and easily feasible process in the presence of the necessary equipment. It is noteworthy that such equipment is available in different price categories, so that every car repair shop can make the optimal choice for itself.


By Hot Ajax

I have 09 Tacoma.  Their OEM pads are great for stopping power, but they leave a dark residue on the wheel cover.  Any of you gentlemen have any suggs?
I typically get 4o,000 plus out of a set of OEM pads.  Like I said, they stop good, and they're easy on the rotors. 
Thanks in advance. 


By CarPartAU

Date Listed:18/05/2020 Last Edited:19/05/2020 Make:Honda Warranty:yes Condition:used Visit s at link hidden, please login to view


By 袁春凤 (Tiffany)

Among the top three Japanese car companies, only Toyota did not intentionally rush towards the end of the year. This will leave more foreshadows for the upstream in 2019.
According to Daily Automobile, Toyota's retail sales in China in December 2018 were 123,300, up 14.7% from 107,500 in December 2017.
Toyota's retail sales in China totaled 1,474,500 units in 2018, compared with 1,290,000 units in 2017, an increase of 14.3% last year, which is the sixth consecutive year that Toyota's sales in China have increased year-on-year.
Compared with Nissan and Honda, the other two giants in Japanese auto companies, Toyota showed a double connotation last month: not only were it less than 176,191 Nissan cars in absolute terms of sales, but it was far from 191,907 Honda cars. In terms of year-on-year growth, Nissan fell 4.4%, Honda surged 33.8%, and Toyota's 14.7% was in the middle.
As a auto parts supplier, Chongqing Feilong Jiangli will keep up-to-date information on new information and new energy industries.


Similar Content

By APF

There are certain items on a car that can easily be replaced without taking the car to a garage to be fixed.
This is great for a handful of reasons. First, you can avoid unwanted bills and keep the money for something else. Secondly, keeping your car running efficiently all by yourself is very satisfying.
Some jobs are too large and require the eye of a qualified, professional mechanic, but there are other basic jobs that take minimal time and only a little know-how and can be done at home with a few basic tools.
Here are some easy ways to look after your car without the help of a mechanic, to ensure it stays on the road for as long as possible.
Windshield-wiper blades
After a while, windshield-wiper blades can start to leave smear marks on the window, as the rubber strips that push rainwater away can degrade. Often this leads to squeaking noises and the rain or snow is not cleared effectively, causing buildup and distorting forward vision.
Windshield wipers are a simple, off-the-shelf part. They only cost $20 to $40 and can be purchased online for your exact automobile make and model. You can simply unclip the old windshield wipers and clip the new ones on. The same can be done for the rear window-wiper blades too, if your car has them. Mechanics may charge an additional $30-$100 in labor fees to replace them.
Oil change
Oil changes should be made on a regular basis. Manufacturers recommend changing the oil of your car every 7,500 to 10,000 miles as an approximation. Each car is slightly different, so check the guide for your specific car model. 
The average price for a bottle of oil is $25-50, with synthetic engine oil averaging $45 to $70. Here's a straightforward guide on how to perform an oil change.
It's a really easy job to complete on a driveway or home garage with only a few tools.
Oil filter
Since the oil filter is usually accessed from inside the oil tank, it is great practice to change the oil filter at the same time you change your oil..
The job of the oil filter is to ensure contaminants don't accumulate in the engine oil, which can cause internal damage to the engine surfaces. Through the oil filter, unwanted particles are removed from the oil tank before circulating and lubricating the engine. 
Changing the oil filter as regularly as changing your oil ensures the engine will operate optimally.
Air filter
The air filter is a simple, inexpensive part to change and forms an important role in the car engine. 
The air filter prevents dust, dirt and debris getting into the engine via the air intake, ensuring only clean, filtered air passes through. 
This part should be changed at certain intervals, usually between 15,000 and 30,000 miles, depending on where your car is driven. Lift up the hood, and there is a rectangular cold air collector box. Inside is the spongy, foam material. Swap it out for a new one. It takes 10 minutes, tops.
Headlight and taillight bulbs
On older cars that don't have LED lights, headlight and taillight bulbs can easily be replaced by hand in very little time for minimal cost. The cost of new bulbs is a couple of dollars and avoids having to take your car into the garage.
Bulbs often stop working over time and it is a legal requirement that the correct lights are visible on a car. 
They can be bought for a couple of dollars from an auto-repair store or online. To access the housing of the lights, open the hood to get to the headlights or the trunk for the rear taillights. This will allow you to find the housing and switch out the faulty bulb with the new, working ones.
On some vehicles, you may need to remove additional parts (and in some cases, the entire bumper) in order to have an unimpeded view of the headlight or taillight housings.
Spark plugs
Changing the spark plugs will save you around $100 in labor costs and should be done every 30,000 miles. The spark plugs will only cost you $16 to $100, depending on how many you have to change. 
For a four-cylinder engine, you will have four spark plugs to replace, for a V6 engine; you will have six, and so on.
Battery
Similar to phones and laptops, car batteries degrade over time. Most car batteries last between two and five years, depending on the condition. It is recommended to change your car battery after three years. A car battery that is five years or older won't function properly and may start to cause problems in the future. 
The average price of a new battery is between $50 and $200 and is a straightforward plug-and-play swap with the old one.
Brake pads
Over time, the brake pads become worn down through regular use and require replacing to ensure your car continues to stop safely and effectively when you want it to. There should be a minimum of 6.4 millimeters of brake pad remaining as a general rule of thumb.
The brake pads are accessed by removing the wheels from the car and are straightforward to replace. You can see instructions on how to change brake pads here.
Changing brake pads requires a bit more work than the previously mentioned parts but are well worth doing yourself. A set of four brake pads only start at around $30 to $50 for budget vehicles and can cost a few hundred dollars for premium cars and sports cars.
Brake discs
The brake discs can be changed at home, too. It's another straightforward part and is usually completed in pairs, because properly functioning front brakes will wear evenly on the left and right and the rear brakes will do the same on the left and right. Depending on your vehicle, the front brakes and rear brakes will wear down at a varying rates.
Roughly $100 to $500 is the average cost for a pair of brakes, depending on the make and model of your vehicle. Being able to switch them out yourself will save you a lot of money over the lifetime of a car, removing some associated labor costs.
 
Source: 
link hidden, please login to view

By Matthew Wolf

We are MMA Specialties, the largest Miata parts resource in nevada and rapidly expanding. We service and repair all types of cars and trucks at our shop in las vegas, But our passion is building race ready Miata's. We also Sell Cars and parts locally as well as across the world. you can find our current available parts through our ebay account at www.ebay.com/usr/ewholesalemotors or at our website www.mmaspecialties.com. or inquire with our sales consultant: Matthew (702-496-6860) to help you find the parts or vehicle to make your dream car a reality!