Welcome to Auto Parts Forum

Whether you are a veteran automotive parts guru or just someone looking for some quick auto parts advice, register today and start a new topic in our forum. Registration is free and you can even sign up with social network platforms such as Facebook, Twitter, Google, and LinkedIn.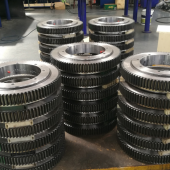 ---
Similar Topics

By Erica Zhu Feilong Jiangli

Warren Buffett's Berkshire Hathaway has taken steps to enter the lithium industry and negotiated to allow the extraction of lithium from the company's geothermal wells in California. According to a financing document, the joint venture hopes to produce up to 90,000 tons of lithium carbonate annually from Berkshire's Solton Lake Geothermal Power Plant, valued at about $1.5 billion (about 10.2 billion yuan) at current prices.
According to people familiar with the matter, the company has been negotiating with Tesla on the supply of lithium, a key material for electric vehicle batteries. If the project is successful, it will provide reliable lithium materials for American automobile manufacturers and battery manufacturers and reduce dependence on large lithium producers in Chile and Australia. Currently, the only lithium supply in the United States comes from Yabao's Yinfeng Mine in Nevada.
Solton Lake Geothermal Power Plant has the potential to become one of the largest lithium resources in the world, comparable to Leithium Triangle in Chile and Argentina. Tesla had previously been interested in the potential of Lake Solton. In 2014, Elon Musk, Tesla's chief executive, wanted to buy Simbol Materials for $325 million (2.21 billion yuan). The company had considered extracting lithium from the geothermal power plant in the region, but it rejected Tesla's acquisition.
Berkshire Hathaway has reportedly been authorized to extract lithium from 10 geothermal facilities in the Salton Lake area. The company initially hoped to raise $20 million (about 140 million yuan) through private equity to grant lithium extraction rights to its new company Salton Sea Industries. The company expects that the project will eventually cost about $2.5 billion (about 17 billion yuan).
But according to Reuters, Berkshire Hathaway denied the rumor. A spokesman for Berkshire-Hathaway said: "No one has yet obtained permission to extract lithium or any other mineral from a geothermal well in California."


By chevyguy

My other 2014 chevy equinox stared to make noise and after about a week or so it good enough of a hum to be able to identify what wheel was making the noise. I looked around online for a replacement but ended up going with the AC Delco OE from rock auto because the price was less than some of the aftermarket moog and second like versions at the major retailers. Replaced and working good. If you do one of these, you need a slide hammer to get it out, even though it's bolted in.