Welcome to Auto Parts Forum

Whether you are a veteran automotive parts guru or just someone looking for some quick auto parts advice, register today and start a new topic in our forum. Registration is free and you can even sign up with social network platforms such as Facebook, Twitter, Google, and LinkedIn.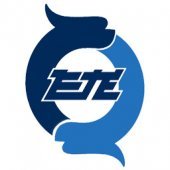 Brief analysis of automobile common materials
---
Similar Topics

By Jerry Zhang

The Guide of Finding Steel Machining Suppliers Suppliers

If you source steel machining parts or stainless steel machining parts for your types of equipment, developments, or system, You have to check the China steel machining parts market. For company owners

You can save quite a lot of money when you buy CNC steel parts for your types of equipment or system. For the designers

You find a lot of quality rapid prototype metal machining suppliers in the China market for your new innovative developments.

For metal machining parts importers,

You can collect a lot of trustable mass production manufacturers in the China market.

China steel machining markets mainly consist of 4 parts

One is the Guangdong market

One is the Zhejiang market

One is the Jiangsu market

The other is the Shandong market

This article is a guide to help you learn everything about the Chinese market, keep reading, and starting to save your money now. Micro or small steel machining

In the Guangdong market

You are easy to find a quality manufacturer in Shenzhen, Foshan, Dongguan.

They don't have big workshops, many advanced CNC machines, or many workers.

However, they have a lot of experience in making micro or small steel parts or stainless steel parts, as well as metal cutting.

You can input metal machined manufacturers & Shenzhen (Foshan or Dongguan) in the google or Alibaba B2B platform, then you will find many results, choose one and ask them how to keep the quality, you will find a good supplier after you get satisfying answers.

In Zhejiang Market

Zhejiang market is very important for micro or small advance CNC machining parts.

Machining services are most important for local economics.

Each place has its advantage

Taizhou and Zhuji are specialized in brass CNC machining services,

Wenzhou and Jiaxing are specialized in steel CNC machining services,

Ningbo is specialized in stainless steel CNC machining services and aluminum CNC machining services.

If you source brass parts, please go to input brass machining parts & Taizhou (Zhuji).

If you source steel parts, please go to input steel machined parts & Wenzhou (Jiaxing).

If you source stainless steel or aluminum parts, please go to input stainless steel machined parts (aluminum machining parts) & Ningbo.

I recommend Ningbo

As stainless steel and aluminum are most popular everywhere due to environmental protection, human health, and food safety.

Ningbo Sinster Machine Co., Ltd is the best supplier for you,

Please visit its website at 

link hidden, please login to view.

It will let your source easily and guaranteed. Big steel machining parts

In Jiangsu market

Jiangsu market is specialized in stainless steel parts only.

Their advantages are not only micro or small metal machining parts but also big metal machining parts.

Suzhou, Wuxi, and Changzhou are specialized in micro or small machining parts.

Taizhou is specialized in big machining parts, especially stainless steel lost wax casting parts.

If you need big parts, please input stainless steel machined parts & Taizhou.

In Shangdong market

The last market is Shandong, which is specialized in big steel parts only.

Qingdao is the most important part of the Shandong market.

If you need big parts, Please input big machined parts & Qingdao.

Summary for steel machining markets

Above are the 4 important markets for steel machining parts in China.

You can easily find a good supplier according to the above guide.

High-end market

If you are in the high-end market, need high-end performance or surface machining steel parts, stainless steel machined parts, or aluminum machined parts.

Please contact Ningbo Sinster Machine Co., Ltd, who is specialized in high-end parts and have rich experience.

Please click the contact us, and send us an inquiry.

You will get the feedback or quotation in seconds.

Email: 

[email protected]  

By Dionysis Kampouris

Hello,
Does anyone know where i can find the thermostat shown in the picture?
I already have a new one with the correct part number but this rubber is missing and it seems that is fixed on thermostat cannot be removed.
Thank you




By Tony Jiang

We manufacture and export bumpers, leaf boards, mid-grid, grilles, lower guard boards . The quality is the same as the original parts. The price is much cheaper than that of the original manufacturer.
please contact me for detail information. website:  www.bumpers.com.tw


By Erica Zhu Feilong Jiangli

Chongqing Feilong Jiang Li has an independent rubber and plastic workshop, which mainly produces body rubber products, such as bushings, sealing rings and so on. In order to better realize the process and satisfy the design concept, and to ensure the bushing in normal working state more effectively in the process of vehicle assembly, Chongqing Feilong Jiang Li will choose a suitable reference point as the initial zero angle of rubber bushing, which is regarded as the best working state of bushing. In order to keep the best working condition as long as possible, Feilong Jiangli will choose the most common working condition of the whole vehicle as the initial zero angle of the village set. Generally speaking, it is considered that the normal working condition of a car is no-load or half-load, that is to say, the landing state. The corresponding bushing assembly process at this time is called landing tightening technology, that is, tightening the rubber bushing after the vehicle landing. Feilongjiangli's rubber bushing is processed by ingredient, stamping and injection moulding. Each process has strict quality control procedures. The finished bushing is mainly used on Chang'an CS35 and CS75 models.