Welcome to Auto Parts Forum

Whether you are a veteran automotive parts guru or just someone looking for some quick auto parts advice, register today and start a new topic in our forum. Registration is free and you can even sign up with social network platforms such as Facebook, Twitter, Google, and LinkedIn.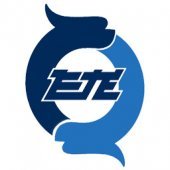 Brief analysis of automobile common materials
---
Similar Topics

By Dionysis Kampouris

Hello,
Does anyone know where i can find the thermostat shown in the picture?
I already have a new one with the correct part number but this rubber is missing and it seems that is fixed on thermostat cannot be removed.
Thank you




By Tony Jiang

We manufacture and export bumpers, leaf boards, mid-grid, grilles, lower guard boards . The quality is the same as the original parts. The price is much cheaper than that of the original manufacturer.
please contact me for detail information. website:  www.bumpers.com.tw


By Erica Zhu Feilong Jiangli

Chongqing Feilong Jiang Li has an independent rubber and plastic workshop, which mainly produces body rubber products, such as bushings, sealing rings and so on. In order to better realize the process and satisfy the design concept, and to ensure the bushing in normal working state more effectively in the process of vehicle assembly, Chongqing Feilong Jiang Li will choose a suitable reference point as the initial zero angle of rubber bushing, which is regarded as the best working state of bushing. In order to keep the best working condition as long as possible, Feilong Jiangli will choose the most common working condition of the whole vehicle as the initial zero angle of the village set. Generally speaking, it is considered that the normal working condition of a car is no-load or half-load, that is to say, the landing state. The corresponding bushing assembly process at this time is called landing tightening technology, that is, tightening the rubber bushing after the vehicle landing. Feilongjiangli's rubber bushing is processed by ingredient, stamping and injection moulding. Each process has strict quality control procedures. The finished bushing is mainly used on Chang'an CS35 and CS75 models.


By Erica Zhu Feilong Jiangli

Alloy steel refers to the steel grade formed by purposefully adding one or more alloy elements on the basis of carbon steel in order to improve some properties of steel.
Alloying elements have great influence on the properties of steel. For example, adding chromium into carbon steel can improve the strength, hardness and corrosion resistance of steel. Adding nickel can not only improve the strength of steel, but also reduce its toughness. Adding silicon can improve the strength, hardness, fatigue strength and corrosion resistance of steel. The simultaneous use of several alloying elements has a more significant effect on the properties of steel than a single alloy element.
Only after heat treatment can the alloy steel achieve the purpose of improving its mechanical properties.
There are many kinds of alloy steels, which can be roughly divided into the following categories according to their uses: alloy structural steels, alloy tool steels, special performance steels.
Alloy structural steels include low alloy structural steels, alloy carburizing steels and alloy quenched and tempered steels.
Low-alloy structural steels: steels based on low-carbon steels with a small amount of alloy elements (3% - 5%); these steels have a strength of 10% - 30% higher than carbon steels with the same carbon content, and have good plasticity, toughness and weldability. Because of its simplicity in smelting, its production cost is similar to that of carbon steel, it is widely used to make various machine parts and engineering components, such as frame longitudinal beam, cross beam, engine lug, etc., and substituting low alloy structural steel for carbon structural steel can save steel, reduce weight and use reliably. Commonly used steel species are 12MnV, 16Mn and so on.
Alloy carburized steel: parts made of alloy carburized steel, after heat treatment, not only have higher surface hardness and wear resistance, but also can greatly improve the strength and toughness of the center of the parts, thereby improving the ability to resist impact loads; automotive parts withstand high speed, heavy load, strong impact and severe friction, such as piston pins, gears, shafts Parts and important bolts are made of alloy carburized steel after heat treatment.
Alloy quenched and tempered steel: Alloy quenched and tempered steel refers to the steel used after quenched and tempered, with high strength and toughness. If quenched and tempered and then quenched, the wear resistance of parts surface can be improved. It is often used to manufacture parts bearing heavy load and impact load. Such as machine tool spindle, automobile half shaft, connecting rod, steering knuckle, etc.
Other alloy steels and special performance steels: commonly used steel alloy spring steel, rolling bearing steel, alloy tool steel, weathering steel (good atmospheric corrosion resistance), stainless steel, wear-resistant steel, heat-resistant steel.