Welcome to Auto Parts Forum

Whether you are a veteran automotive parts guru or just someone looking for some quick auto parts advice, register today and start a new topic in our forum. Registration is free and you can even sign up with social network platforms such as Facebook, Twitter, Google, and LinkedIn.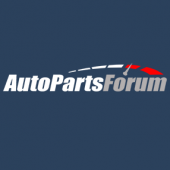 ---
Similar Topics

By Alex

We are setting up this topic to share information on any impact the current COVID-19 virus has on the auto parts industry. Sourcing, distribution, parts availability, and business impact. General questions and sharing of knowledge are welcome.
The WHO has designated this a global pandemic that is already affecting many industries, including most sectors in the automotive industry. Corporate and Independent automotive parts stores are being impacted by repair shop businesses slowing down. As you know, many parts come from China and other parts of the world, which are affected by the current pandemic.
Please share how this is impacting you and what you are seeing.



By Yu Billy

February 12, 2020 OE N0.:1J0498099E

Name: c.v.joint outer

Car models:

SKODA:OCT01-11

VW:BE02-05/BO99-05/GO98-06

SEAT:LE00-01;02-06/TO99-01;02-04

AUDI:A3 97-03/ATT99-02

Advantage:

1.Spline and thread use the one-time synchronous processing, reduce the positioning error, improve the concentricity, avoid dithering phenomenon at work.

2. Spheres channel used fine grinding technique after finishing milling, improve the accuracy of the channel, reduce the wear between the spheres, reduce noise and increase the service life when using.

3. Product mid frequency induction heat treatment energy take dynamic monitoring, let the product heat treatment fluctuation difference controlled within the defined scope.

4. Online testing instrument full inspection, stability is strong, can ensure drive shaft flexibility. If flexibility is very tight, after installing, it will increase the wear to booster pump, tie rod end and steering gear, reduce the service life of these parts, the high cost of maintenance.

5.We improved the forging forming mold structure and optimized the molding process, then in the process of forming, we use the mold to distribute the reasonable metal streamline to the products, which could ensure the integrality and uniformity of the metal streamline, eliminate stress concentration, incrase the torque and lifespan.

Service form:http://www.tantivy.com/?page_id=2194&lang=en

Email:

[email protected]

By 3D Racing Solutions

Check out 3D Racing Solutions for a wide variety of 3D Printed Car Parts, example shown below. We accept custom orders too so be sure to check us out. 👍
https://3dracingsolutions.com/

Customer Photos;

  We have not only worked on many cool/iconic cars, but we are trusted and backed by many companies, workshops and even individuals. So you are guaranteed to be provided with the best service.
Improvement and growth is what we are always looking to do. If there are any ideas or suggestions that is desired, we will be more than contented to design that for you. Be sure to contact us either on the "Contact Us" page or messenger and we will be sure to make that happen.     Be sure to check out our social media for daily updates;  https://www.facebook.com/3DRacingSolutions/  https://www.instagram.com/3DRacingSolutions/  https://www.youtube.com/watch?v=hyjhuJKJOwo&t=28s

By Amy

Hi
I need a new lower center grille for my 2010 chevy cobalt front bumper. I bought one online, prior the purchase i did the match check, it said compatible, but when i got it, it is way too short. I can not findit online. My grille space size is about 29x25x4 inch.