Welcome to Auto Parts Forum

Whether you are a veteran automotive parts guru or just someone looking for some quick auto parts advice, register today and start a new topic in our forum. Registration is free and you can even sign up with social network platforms such as Facebook, Twitter, Google, and LinkedIn.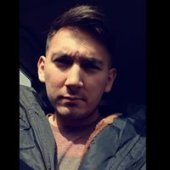 ---
Similar Topics

By Jeff Andrews

I am curious if anyone can identify this part, as I believe it may have fallen off my Volvo XC70. Thank you. 

link hidden, please login to view
link hidden, please login to view


By CarPartAU

It's easy to buy a new part for your car online, and save money doing so. There are many benefits to purchasing car parts online. Selecting an online auto parts store that has a solid reputation, friendly and knowledgeable staff, impressive customer service as well as a passion for helping customers with their online car part orders. Visit us Today!  Visit @ carpart . com. au/


By CarPartAU

link hidden, please login to view is the leading suppliers of Genuine Brand Auto Parts in Australia. We Get the best value for your car parts, or find the part professionals near you. We are a trusted channel for both auto part dealers and car owners to reap the maximum benefits. We at Car Part provide used parts with good condition.