Welcome to Auto Parts Forum

Whether you are a veteran automotive parts guru or just someone looking for some quick auto parts advice, register today and start a new topic in our forum. Registration is free and you can even sign up with social network platforms such as Facebook, Twitter, Google, and LinkedIn.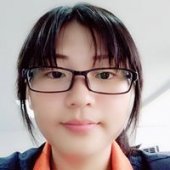 Power train mounting system NVH performance road test
---
Similar Topics

By sneedspeed

If you are searching for the new 
link hidden, please login to view , then you are at the right place. Our website "Sneed4speed" provides best quality Mini Cooper parts since 2006. Get the best deals on Mini Coopers engines and high speed aerodynamic upgrades, which includes rear wings. Cost of Rebuilding or Replacing an Engine In a very general sense, you can expect the cost of rebuilding your engine to run you anywhere between $2,500 and $4,500 depending on the parts as well as labor

By RockAuto

Power Stop is offering a 10% instant rebate on select Brake Kits.
View on RockAuto.com


By RockAuto

Get over $130 in combined savings when you purchase Mobil Delvac products

link hidden, please login to view

By DataSN.io

We are DataSN and glad to be part of the Auto Parts Forum community! We would like to offer something truely unique so please forgive me for posting here evangelizing our data set.
If you want to open up an online auto parts store, the first thing you need is the auto parts data software so you can manage your inventory and showcase parts to your customers. We have just that.
General Information
======================================
Database Title: 1899-2019 Auto Parts Catalog Data by Make, Year, Model, Engine / Trim (US)
Database URL:
link hidden, please login to view
Database Price: $279.00 / year
Samples or Demo: (Please see 'Data Samples' section)
Download Size: 47.11 GB + 403.21 GB
Number of Tables: 18
Primary Table Records: 40,140,182
Last Update: 2020-10-01
Data Description
======================================
Description: This is an auto parts catalog data set with a total of 40,140,182 auto parts for the North America markets, including vehicle parts for models, engines, and trims of United States, Canada, and Mexico. Each part has oem numbers, price, description, images, and are classified by 246 makes, 5,670 years, 30,920 models, 55,977 engines or trims, and 572 manufacturers, etc., and also by 26 top categories and further by 4,165 secondary categories.
There are 18 tables in this database. The part images package has 13,818,499 files.
Attachment / Associated Media
======================================
This database has attachment (associated images, videos, or any other media files).
Download Size: 403.21 GB
Number of Items: 13,818,499
Format(s): JPEG
Samples or Demo: (Please see 'Media Files' section)

Available Formats
======================================
Available Formats: While we do have a variety of formats available for our data sets, most popularly, MySQL, CSV, MS Excel, MS Access, XML, please see reach us for actual formats available for this database.

Purchase & Download
======================================
If you are interested in this database, please sign up on our site and subscribe to a plan. You will be directed to PayPal to make the payment. After payment, you will be immediately and automatically granted access to our API for the entire dataset. In case you need full download of the dataset, contact us on the website.


Similar Content

By 袁春凤 (Tiffany)

The number of mounting points depends on the length, mass, use and installation of the power assembly. The mounting system can be mounted at 3, 4 and 5 points. Generally, three-point and four-point mounting systems are used in automobiles, because if the number of mounting points increases when the vibration is relatively large, when the body deformation, some mounting points will be dislocated, so that the engine or mounting bracket force is too large and cause damage to the three points, the advantages of the support is that no matter how bumpy and jumping the car, it can always ensure the support. The point is in a plane, which greatly improves the force condition of the body. The front and rear suspensions of the four-point mount are mainly used to prevent the torsion of the power assembly, and the torsional stiffness is larger than that of the three-point mount.
Three point mounting system
Left suspension: connect with gearbox, mainly power assembly limit and supporting function.
The right suspension: connected with the engine, it can isolate the engine, such as vibration, inertia force and vibration.
Rear suspension: It is connected with the gearbox, and has the functions of longitudinal limit, bearing torque, driving condition limit and so on.
Four point mounting system
It can overcome the large torsional reaction force, but the torsion stiffness is large, which is not conducive to the isolation of low frequency vibration.
Left and right suspension: close to the torsional inertia axis, support the powertrain up and down, and have the function of vibration decoupling.
Front and rear suspension: with the transmission, it has longitudinal limit, driving condition limit and torque endurance.