Welcome to Auto Parts Forum

Thanks for visiting our brand new online forum for automotive parts. We are just starting to build content and invite you to join us here in our new online discussion forum for automotive parts topics.  Whether you are a veteran automotive parts guru or just someone looking for some quick auto parts advice, register today and start a new topic in our forum. Registration is free and you can even do it with social network platforms such as Facebook, Twitter, Google, and LinkedIn.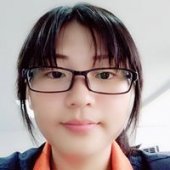 Power train mounting system NVH performance road test
---
Similar Content

By 袁春凤 (Tiffany)

The number of mounting points depends on the length, mass, use and installation of the power assembly. The mounting system can be mounted at 3, 4 and 5 points. Generally, three-point and four-point mounting systems are used in automobiles, because if the number of mounting points increases when the vibration is relatively large, when the body deformation, some mounting points will be dislocated, so that the engine or mounting bracket force is too large and cause damage to the three points, the advantages of the support is that no matter how bumpy and jumping the car, it can always ensure the support. The point is in a plane, which greatly improves the force condition of the body. The front and rear suspensions of the four-point mount are mainly used to prevent the torsion of the power assembly, and the torsional stiffness is larger than that of the three-point mount.
Three point mounting system
Left suspension: connect with gearbox, mainly power assembly limit and supporting function.
The right suspension: connected with the engine, it can isolate the engine, such as vibration, inertia force and vibration.
Rear suspension: It is connected with the gearbox, and has the functions of longitudinal limit, bearing torque, driving condition limit and so on.
Four point mounting system
It can overcome the large torsional reaction force, but the torsion stiffness is large, which is not conducive to the isolation of low frequency vibration.
Left and right suspension: close to the torsional inertia axis, support the powertrain up and down, and have the function of vibration decoupling.
Front and rear suspension: with the transmission, it has longitudinal limit, driving condition limit and torque endurance.