Welcome to Auto Parts Forum

Whether you are a veteran automotive parts guru or just someone looking for some quick auto parts advice, register today and start a new topic in our forum. Registration is free and you can even sign up with social network platforms such as Facebook, Twitter, Google, and LinkedIn.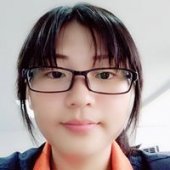 Performance parameters of centrifugal pumps
---
Similar Topics

By chevyguy

This car has nothing but issues, now I have water coming in when it rains and my back seat floor is a puddle. Took my spare tire out and have water in there also. Sprayed the whole car down and can see the water coming in when I spray the roof. Looks like it may be coming from the roof rack area. Took the panels off to look and the roof/body seal may be the culprit. Also found a bulletin on this. I ordered some 3M sealer on Amazon so I'll try and replace the seal. Anyone run into this on an equinox or terrain? 



By Auto News

Severe weather, unprecedented rainfall and flooding have taken their toll on car owners. Many in the affected areas have driven through high water that may have damaged their vehicles. Even if your vehicle was not flooded or completely covered in water, the non-profit Car Care Council recommends that you follow these guidelines to check for damage due to water intrusion or contamination:
Check interior carpets, upholstery and door and trim panels for dampness. If they are wet, the vehicle needs professional attention. If you simply let the carpet dry, it will quickly grow mildew and give off foul odors. Seat brackets, motors and modules should also be checked for rust and proper operation. Pull the engine oil and transmission fluid dipsticks and differential plug. If the fluid appears milky, diluted, is no longer its original color or is beige in color, then it is likely the pans contain water and the vehicle should be towed to your repair shop. Driving the vehicle with water present may damage the internal parts and require extensive overhaul or repairs. The council reminds motorists that some synthetic differential fluids may appear to be milky, but are not water contaminated. When in doubt, a professional automotive technician should make the evaluation. Check the air filter for water. If it is wet, replace the air filter and change the oil. Check the undercarriage, bumpers, radiator area and frame for mud, grass, dirt, debris and rust. If any of these are present, the vehicle should be washed and cleaned as soon as possible. Have the brake system checked by a professional automotive technician. Check the exterior lights for moisture and water. Replace headlights and bulbs that contain water. Listen for abnormal noises while the engine is running. Make a note of where the noise is coming from and take the vehicle to a professional automotive technician as soon as possible. Have the suspension joints lubricated, if necessary. Many newer vehicles are lubricated at the factory for life; however, these joints should be checked for rust. "It all comes down to how much water the vehicle took in and where it reached," said Rich White, executive director, Car Care Council. "By being car care aware and following these simple guidelines, you can help minimize the potential for damage to your vehicle."
The Car Care Council is the source of information for the "Be Car Care Aware" consumer education campaign promoting the benefits of regular vehicle care, maintenance and repair to consumers. For the latest car care news, visit the council's online media room at http://media.carcare.org. To order a free copy of the popular Car Care Guide, visit the council's consumer education website at www.carcare.org.
The post How to Tell if Flood Water Has Damaged Your Vehicle appeared first on Be Car Care Aware.
View the full article


By Jacky Xine

In last November, the much-anticipated Wrangler pickup Jeep Gladiator officially debuted at the Los Angeles International Auto Show. According to Jeep's plan, the new Gladiator will be officially delivered in the second quarter of this year. Recently, some foreign media reported that in addition to the three models already launched, Jeep will also launch a high-performance version of the gladiator.



By Erica Zhu Feilong Jiangli

Chongqing Feilong Jiangli latest information. Juniper Research, a market research firm, predicts that by 2030, more than 62 million vehicles will have V2V communication capabilities, more than 1.1 million more than in 2019. V2V solution can achieve low delay communication between vehicles, especially to improve driver safety.
The new study by Juniper Research, titled Consumer Networked Automobile: Remote Information Technology, Vehicle Application & Networked Automobile Business 2018-2023, shows that the 5G network launched in 2019 will be the key driving factor behind the expansion of V2V communication technology. The study predicts that OEM will prefer to use 5G technology for V2V communications rather than other technologies because 5G technology has lower latency and higher radio frequency range.
Juniper Research found that the development of 5G technology will promote the commercial deployment and interoperability of 5G technology, and predicted that by 2030, the United States will become the main market for deploying V2V technology, and 60% of new cars sold in the United States will have V2V function. The technology could reduce the annual death toll in the United States by more than 9,300 people, accounting for 25% of motor vehicle deaths.
In addition, the study also predicts that manufacturers of automotive original equipment will explore new strategies such as on-board content subscription to generate revenue in addition to automotive sales. The study predicts that applications directly integrated into vehicles will generate more than $2.2 billion in revenue by 2030.
Juniper Research suggests that in addition to using 5G networks, OEMs must also open up their on-board ecosystems to third parties to accelerate the development of emerging and future automotive content revenue streams.