Welcome to Auto Parts Forum

Thanks for visiting our brand new online forum for automotive parts. We are just starting to build content and invite you to join us here in our new online discussion forum for automotive parts topics.  Whether you are a veteran automotive parts guru or just someone looking for some quick auto parts advice, register today and start a new topic in our forum. Registration is free and you can even do it with social network platforms such as Facebook, Twitter, Google, and LinkedIn.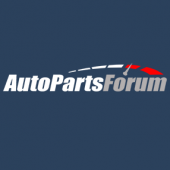 ---
Similar Content

By 袁春凤 (Tiffany)

"Downsizing Wave" Frequently Occurs in Winter for Big Car Enterprises
GM: Closing 7 factories and laying off 15,000 workers
In the cold wave of the car market, GM adopted a strategy similar to Ford's, namely, closing factories and laying off employees.
On November 26, General Motors said it would cut production of unsalable models and lay off North American employees as the car market shrank. According to foreign media reports, GM will lay off 15% of its employees by the end of next year, involving nearly 15,000 people, including 25% of its executives. At the same time, GM will close seven production bases around the world, involving three plants in Osawa, Ontario, Canada, Detroit, Ohio, and Warren.
GM's plans to cut jobs and close factories have provoked outrage from President Trump and even threatened to cancel GM's subsidies for electric vehicles. However, in the biggest restructuring in the last decade, GM CEO Mary Bola has shown considerable reform determination.
In fact, as the first female CEO in GM's history, Mary Bola has been trying to build a "fortress" financial structure for GM. From selling Opel out of the European market, to exiting South Africa, East Africa, India and South Korea market one after another, to investing in emerging areas such as self-driving and mobile travel, GM, led by Bora, has contracted its global business scope and rapidly moved towards emerging industries and forward-looking markets.
Today, GM's financial performance in North America and China continues to be good, especially in the Chinese market, GM's investment returns continue to hit record highs.
Even so, GM, which is increasingly sensitive to the market and has a sense of crisis, has not been pursuing the expansion of its size in the global market, but has put streamlining its business and reducing its costs first.
Compared with Ford being forced to lay off employees and shut down its car business because of its financial crisis, GM's approach is more like an initiative before the crisis.
With the coming storm, it may be beneficial to prepare for self-protection in response to the cruel market.


By 袁春凤 (Tiffany)

Faced with the great change of technology and innovation application, GM "laid off" employees
The automotive industry, which has a history of 100 years, is in a period of great changes in various technologies and innovative applications. Traditional automotive giants have begun to adopt different strategies to adapt to this change, such as Toyota restructuring senior management, while GM plans to tailor employees.
In response to the wave of automotive change, GM has chosen large-scale layoffs. According to the plan, GM will close five factories and lay off 15,000 workers in 2019.
Through these measures, GM hopes to save $6 billion by the end of 2020 in order to speed up the company's transformation and cope with the wave of electrification and automation. GM expects to double its investment in electric vehicles and automatic driving in the next two years.
GM's layoffs have been welcomed by Wall Street, but apart from that, workers' associations and the government have been fiercely attacked.
Terry Dittes, head of General Motors at the American Federation of Automobile Workers, said it was a ruthless decision to cut or close factories operating in the United States. The Canadian trade union said GM Canadian workers would fight GM.
S. President Donald Trump has threatened to cancel all subsidies to General Motors in response to the company's closure of U.S. factories and job cuts.