Welcome to Auto Parts Forum

Whether you are a veteran automotive parts guru or just someone looking for some quick auto parts advice, register today and start a new topic in our forum. Registration is free and you can even sign up with social network platforms such as Facebook, Twitter, Google, and LinkedIn.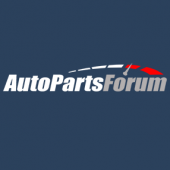 Hitachi, Honda to merge 4 auto parts makers to boost competitiveness
---
Similar Topics

By Auto News

link hidden, please login to view

By Auto News

link hidden, please login to view

By Car Part

Do you want to change your car part? At link hidden, please login to view, we are the most significant dealers in car parts in Australia. We provided all the parts of every car with good quality and reasonable price. New and used car parts are available in good condition. Professional workers are there to handle your car parts and give the best results. We are the most trusted store in Melbourne, and you never get any complaint from our side. We provide various car parts such as rims, alloys, engines, wheels and many more according to customer requirement. We are the one who buys and sells the car parts. Similarly, we also provide the feature to find your car part by yourself from our website. 
 
 



By sneedspeed

If you are searching for the new 
link hidden, please login to view , then you are at the right place. Our website "Sneed4speed" provides best quality Mini Cooper parts since 2006. Get the best deals on Mini Coopers engines and high speed aerodynamic upgrades, which includes rear wings. Cost of Rebuilding or Replacing an Engine In a very general sense, you can expect the cost of rebuilding your engine to run you anywhere between $2,500 and $4,500 depending on the parts as well as labor

Similar Content

By Kclubbe

I'm looking for some JDM parts & accessories. But I have no clue where to start looking or how to purchase them. I've searched on google for the parts I want but I cannot find them anywhere. 
 
If if anyone has any info on where to look or any sites I could find them that would be amazing! 
 
My vehicle is a 91 Honda wagon just incase that's needed






By Hamzah Tee

I have purchased a glass roof from my Honda crx and am unable to find a panel to get the glass fitted.