Welcome to Auto Parts Forum

Whether you are a veteran automotive parts guru or just someone looking for some quick auto parts advice, register today and start a new topic in our forum. Registration is free and you can even sign up with social network platforms such as Facebook, Twitter, Google, and LinkedIn.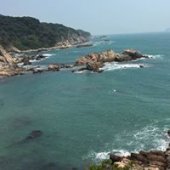 What is the difference between CNC milling and CNC turning?
---
Similar Topics

By Erica Zhu Feilong Jiangli

Milling is a cutting method that takes milling cutter rotation as main movement, workpiece or milling cutter as feed motion.
1. plane milling
In mass production, the machining of box parts is mainly using cemented carbide welded circular surface and cemented carbide machine clamped Indexable Surface for plane milling.
The main machines used in the plane milling of automobile case shell parts are vertical and horizontal lifting table milling machine, vertical single-axis and double-axis rotary table plane milling machine, combined milling machine and special milling machine.
2. milling of crankshaft journal
At present, CNC crankshaft milling machine is widely used in the rough machining of crankshaft journal and connecting rod journal using carbide milling cutter.
Milling has the characteristics of high quality and high productivity.


By 袁春凤 (Tiffany)

China's shortcuts in automobile manufacturing industry
Over the past nine years, China has become the world's largest automobile market and producer, with annual production and sales exceeding 25 million vehicles. China's automotive industry has also been the world's largest automotive industry in just a few years, driven by the huge domestic demand of the Chinese market. But there is not a strong enough component system to support the development of China's automobile industry. In March this year, the 2017 Top 100 list of global auto parts suppliers was officially unveiled. Unsurprisingly, Germany's Bosch Group continued to rank first with more than $46 billion in revenue, while German gearbox supplier Zeiff rose to second. From the third to the tenth ranking of parts companies are Magna, electronics, mainland, Aixin, modern Mobius, Virginia, Lear.
In this ranking, China's highest ranking of parts companies is Yanfeng automotive interior system, followed by CITIC Deka ranked 71. And the selected parts enterprises are mainly single components. Feilong Jiangli supply water pumps for car plants.
In contrast, there is no comprehensive automobile parts supplier in China's automobile industry.



By partsman

Interesting article from 
link hidden, please login to view While there's some debate about when self-driving cars will become commonplace – and precisely how they'll be used by consumers – it's fair to say that self-driving vehicles are coming. When they arrive, they will likely cause changes across society.
When it comes to changes in the auto repair industry, there's reason to believe that self-driving cars will lead to overall growth. Here's why:
1. More Vehicles On The Road

If the most optimistic projections for self-driving cars are correct, the cost of operating a self-driving car will be even lower than the cost of vehicle ownership today. If that's the case, it's likely that we'll see an overall increase in the number of vehicles on the road. This is called "the Jevons effect," and it's been seen in history numerous times.
Essentially, the Jevons effect is that consumption increases as prices decrease. If using a vehicle becomes less expensive, people will use their vehicle more often…which would probably mean more vehicles on the road (and in the repair shop).
2. More Annual Miles Driven

If consumers can spend their time in a self-driving vehicle reading, sleeping, working, watching a movie, etc., why wouldn't they use it for long trips? Instead of dealing with a commercial flight, consumers can get in their self-driving vehicle, enter a destination, and then read a book. It might take a few more hours to drive than it would to fly, but that's not a big loss if that 'extra' travel time can be spent productively.
Not to mention, when you arrive at your destination, you have your vehicle (with all your stuff) at your disposal. No more messing around with airports, rental cars, etc.
Self-Driving Vehicles Will Be Good For Repair Shops
If self-driving vehicles are convenient, safe, and affordable, that can only be good news for the repair industry. Consumers will drive more vehicles more often, leading to more maintenance and repair work. Here's to our self-driving future!
This article was sponsored by GMB North America, Inc. For more information, please visit our website at 
link hidden, please login to view

By Kane

Fenko is a comprehensive auto parts manufacturer. It mainly produces automobile starters, alternator, ignition coils and a series of mechanical system components.
In China, Fenko partners include 18 provinces. In the international market, they include many countries including South America, Asia, Europe and the Middle East.

To be competitive on the market, Customer products must be first-class quality. We have always presented the best services and products to our customers.
Because Mutual benefit is our solemn promise to all of our clients.
Find us through www.cixifenko.com. I believe that your right choice is what you most need.