Welcome to Auto Parts Forum

Whether you are a veteran automotive parts guru or just someone looking for some quick auto parts advice, register today and start a new topic in our forum. Registration is free and you can even sign up with social network platforms such as Facebook, Twitter, Google, and LinkedIn.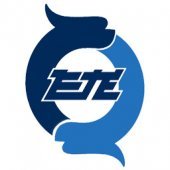 ---
Similar Topics

By Erica Zhu Feilong Jiangli

Alloy steel refers to the steel grade formed by purposefully adding one or more alloy elements on the basis of carbon steel in order to improve some properties of steel.
Alloying elements have great influence on the properties of steel. For example, adding chromium into carbon steel can improve the strength, hardness and corrosion resistance of steel. Adding nickel can not only improve the strength of steel, but also reduce its toughness. Adding silicon can improve the strength, hardness, fatigue strength and corrosion resistance of steel. The simultaneous use of several alloying elements has a more significant effect on the properties of steel than a single alloy element.
Only after heat treatment can the alloy steel achieve the purpose of improving its mechanical properties.
There are many kinds of alloy steels, which can be roughly divided into the following categories according to their uses: alloy structural steels, alloy tool steels, special performance steels.
Alloy structural steels include low alloy structural steels, alloy carburizing steels and alloy quenched and tempered steels.
Low-alloy structural steels: steels based on low-carbon steels with a small amount of alloy elements (3% - 5%); these steels have a strength of 10% - 30% higher than carbon steels with the same carbon content, and have good plasticity, toughness and weldability. Because of its simplicity in smelting, its production cost is similar to that of carbon steel, it is widely used to make various machine parts and engineering components, such as frame longitudinal beam, cross beam, engine lug, etc., and substituting low alloy structural steel for carbon structural steel can save steel, reduce weight and use reliably. Commonly used steel species are 12MnV, 16Mn and so on.
Alloy carburized steel: parts made of alloy carburized steel, after heat treatment, not only have higher surface hardness and wear resistance, but also can greatly improve the strength and toughness of the center of the parts, thereby improving the ability to resist impact loads; automotive parts withstand high speed, heavy load, strong impact and severe friction, such as piston pins, gears, shafts Parts and important bolts are made of alloy carburized steel after heat treatment.
Alloy quenched and tempered steel: Alloy quenched and tempered steel refers to the steel used after quenched and tempered, with high strength and toughness. If quenched and tempered and then quenched, the wear resistance of parts surface can be improved. It is often used to manufacture parts bearing heavy load and impact load. Such as machine tool spindle, automobile half shaft, connecting rod, steering knuckle, etc.
Other alloy steels and special performance steels: commonly used steel alloy spring steel, rolling bearing steel, alloy tool steel, weathering steel (good atmospheric corrosion resistance), stainless steel, wear-resistant steel, heat-resistant steel.


By quadmaniac

So this is pretty interesting and seems that after Tesla grew, the electric car movement is starting to take greater shape. 
 
A few interesting articles on Volvo's announcement this week.

link hidden, please login to view
link hidden, please login to view
link hidden, please login to view

By 袁春凤 (Tiffany)

5 rubber materials for shock absorption purposes
NR.SBR.BR is a common citrus material: NBR for oil-resistant vulcanizates; CR for weather-resistant vulcanizates: IR for high damping vulcanizates; EPR for heat-resistant vulcanizates. NR has excellent elasticity, good resistance to fatigue and aromatics, low tart and creep, good cold resistance, electrical insulation and workability. Therefore, NR is widely used as shock absorber in order to meet the requirements of low temperature or weather resistance, and can be modified with BR or CR. The shock absorber made of NR, BR and metal salts containing organic acid containing one OH group with more than 4 carbon atoms has good durability. The compression permanent deformation at 70Cx22h and 40Cx148h is 17.0% and 11.7% respectively. EPDM has attracted much attention in recent years due to its excellent weather resistance, ozone aging resistance, electrical insulation, heat resistance and cold resistance. Recently, Mitsui Chemical Co. and Kwannukawa Rubber Co. developed a new type of heat-resistant and shock-absorbing rubber material by using high molecular weight EIM and low molecular weight EHIM, and obtained a Japanese patent. The test results show that the damping property of the rubber is the same as that of NR, but its heat resistance and low temperature softness are better than that of other rubber such as NR. "The rubber material made of EDM for shock absorbers on automotive parts has very good heat resistance. After 190C *5 aging, the material still has very good interlaminar adhesion. Silicone rubber R or halogenated IR can be used when high damping is required; U has excellent wear resistance, flexibility resistance and resistance to hydrocarbon fuels and most organic solvents, as well as high physical properties, good electrical insulation, adhesion and aging resistance. . U has also been widely used in shock absorption and sound insulation, such as Adachi, etc. The rubber sheet with good shock absorption and sound insulation is made by U. The effect is good when it is applied to floor, ceiling and bending plate.
Feilong jiangli could supply best quality rubber parts for car body parts. 



By Erica Zhu Feilong Jiangli

There are many kinds of materials used to produce automobiles: iron and steel, non-ferrous metals, plastics, rubber, glass, ceramics and so on. According to statistics, in recent years, the weight composition ratio of the main materials of an ordinary car is approximately 65%-70%, 10%-15% of non-ferrous metals, and 20% of non-metallic materials.
Various new materials, such as light metal materials, composite materials, high-tech synthetic materials, are increasingly used in modern automobiles.
Metal materials have various properties. It has physical and chemical properties, mechanical properties and process properties.
Physical and chemical properties refer to the properties of metal materials under various physical conditions and the ability to resist the erosion of various chemical media. Density: mass per unit volume; thermal conductivity: the ability to conduct heat; electrical conductivity: the ability to conduct electric current; thermal expansion: the ability to increase volume when heated; melting point: the temperature when the solid state becomes liquid; magnetism: the magnetic conductivity of metallic materials is called magnetism; corrosion resistance: metal resists the occurrence of the surrounding medium at room temperature The ability of chemical reactions to be destroyed; oxidation resistance: the ability of metals to resist oxidation at high temperatures.
Mechanical performance refers to the resistance of metallic materials under various loads (external forces). It has the following indicators:
Strength: The ability of metal materials to resist plastic deformation and fracture under load is called strength; the common strength indicators are yield strength and tensile strength
Plasticity: The maximum ability of a metal to produce plastic deformation without being destroyed; commonly used plasticity values are elongation and section shrinkage.
Hardness: The ability of a metal material to resist a more rigid object pressing into its surface, i.e. the ability to resist local plastic deformation; commonly used hardness testing methods include Brinell hardness and Rockwell hardness
Impact toughness: the ability of metal materials to resist failure under impact loading is called impact toughness.



Similar Content

By Erica Zhu Feilong Jiangli

Special casting has the characteristics of high precision, good mechanical properties, high productivity and good working conditions.
Special casting methods are as follows:
(1) Metal mold casting: the method of injecting liquid metal into a mold made of metal to obtain a casting.
Features: One mold multi-casting, high casting accuracy, good mechanical properties, but high cost, mainly used for mass production of copper, aluminum, magnesium and other non-ferrous alloy castings.
(2) Investment casting: a casting method in which wax is made into a pattern, coated with several layers of refractory paint, and heated to make the pattern melt, flow out, and bake into a pattern with a certain strength, then poured and removed.
Process features: take the melting pattern as the starting mode. The precision of casting is high, and it is a method of little cutting. Its equipment is simple and production quantity is not restricted. It is mainly used for mass production and mass production. The drawback is that the process is complex and the production cycle is long.
(3) Pressure casting: a casting process in which molten metal is rapidly pressed into the cavity of a metal mold under high pressure and solidified under pressure to obtain a casting.
Process features: high speed and high pressure is applied on the basis of metal mold casting to improve metal fluidity. It is mostly used for mass production of precision casting of non-ferrous alloys, such as aluminum, copper and magnesium.
(4) Centrifugal casting: a casting method in which molten metal is poured into a high-speed rotating mold to solidify the liquid metal under the action of centrifugal force.
Process features: compact structure, good casting quality. It is used to produce hollow castings.