Welcome to Auto Parts Forum

Whether you are a veteran automotive parts guru or just someone looking for some quick auto parts advice, register today and start a new topic in our forum. Registration is free and you can even sign up with social network platforms such as Facebook, Twitter, Google, and LinkedIn.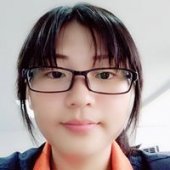 Do you know the water pump?
---
Similar Topics

By JDC Parts

Jeep WK Grand Cherokee 3.0 diesel engine. (EXF 3.0L V6 Turbo Diesel Engines)
Engine comes with three months warranty.
Suits early WK Jeep grand Cherokee 11/2010 – 05/2013
Supplied complete with manifolds and turbo unit.
3 - 6 day delivery to Australia. (Australian delivered motor)
Warranty is on parts and freight only.



By SalesRep

Used engines and car parts:Toyota,mitsubishi,hyundai,mercedes Benz, BMW, Audi, Nissan, Kia and Ferrari 

All available at ultimate exotic car parts company ltd and affordable prices. 

Contact us at

[email protected]

Or check our website www.ultimateexoticcarparts.com

We deliver worldwide. 

By Erica Zhu Feilong Jiangli

Automobile makes people's life more convenient and fast, and becomes an indispensable part of people's life. Automobile has played an important role in social and economic development and people's travel, but its negative impact has also aroused widespread concern, such as fuel consumption, emissions, consumption of resources, waste recycling and so on. Automobile production process will also have a certain impact on people and the environment, which is also one of the most concerned areas. Automobiles are closely related to the environment. We should actively practice green manufacturing, design, manufacturing and recycling processes all need green. Chongqing Feilong Jiangli is willing to contribute its own strength to the green earth, select raw materials that meet the requirements of environmental protection, and do a good job in waste gas recovery and treatment.


By Danny Wayne

We are just here to help people get the right engines for their cars, and help them with repairs and supplies.
People too can talk about their experiences with other engines in the past..