Welcome to Auto Parts Forum

Whether you are a veteran automotive parts guru or just someone looking for some quick auto parts advice, register today and start a new topic in our forum. Registration is free and you can even sign up with social network platforms such as Facebook, Twitter, Google, and LinkedIn.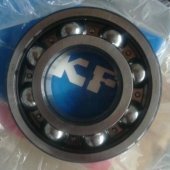 ---
Similar Topics

By Sanly Wen

Guangzhou Tomoi Auto Parts Co., Ltd. is located in Auto City, Guangzhou, China. We are a professional manufacturer of auto steering and suspension parts. We focus on producing tie rod end, rack end, stabilizer link and ball joints, and offering reasonable price and on-time delivery. With more than 30,000 square meter factory area, we currently have developed more than 1500 molds for Japanese, Korean and American vehicles. Our main features are listed as below.

1) Under IATF 16949 standard

2) Japanese 5S standardized workshop management

3) strict manufacture and inspection processes

4) apply special patent technology

5) over 16 years R&D experience

6) On time delivery and large output capacity

7) OEM service offered,customer label accepted

For more details and brochure, pls feel free to contact

[email protected]

By Justin Qiu

We are one of the  trailer parts manufacturers and exporters in China and have handled with various kinds of products for years.  we are looking for parters all over the world to enlarge our business scope.The main products can be found in our website: link hidden, please login to view  ; 


By 袁春凤 (Tiffany)

China-based EV startup XPENG Motors officially launched its first mass-produced model, the XPENG G3, on December 12, 2018. Its second model, positioned as a mid-sized BEV sedan that is to compete with the Tesla Model S in terms of intelligent level, is expected to make its debut at Shanghai International Automobile Industry Exhibition 2019, according to insiders from the startup.
XPENG Motors aims to raise RMB 20 billion of investment in 2019. Up until now, it has completed the Series B round of financing with its value of fundraising totaling up to RMB10 billion. As to the financing performance of another two prominent EV startups, NIO has already gone public obtaining over RMB21.8 billion, while WM Motor has closed its Series D round with total funding value exceeding 15.5 billion.